OUR STORY
Countless high-quality human clinical trials have proven that nutraceuticals can improve thyroid health
Evidence has shown that they can:
Heal thyroid autoimmunity
Shrink thyroid nodules
Protect against hyperthyroidism
Repair metabolism
And more
Recent studies show that appropriate iodine intake is the largest controllable factor behind thyroid disease. In the decades following 1990s, iodine excess became a more prevalent problem than iodine deficiency.
Adults with thyroid disease are now recommended to avoid iodine in supplements.
Thyroid Specific Formulations allow you to leverage the benefits of nutraceuticals for thyroid function, without supplying unwanted iodine.
In addition to iodine, thyroid disease changes the requirements for the amount and type of every other nutrient. Examples include B6, folic acid, iron, manganese, and selenium. Every ingredient in Thyroid Specific Formulations products is chosen on purpose. The exact form of that nutrient and the precise amount is selected to improve thyroid health.
Each formulation is made to be compatible with the others without providing too many essential nutrients. Your patients will be able to work with you on several health goals at once.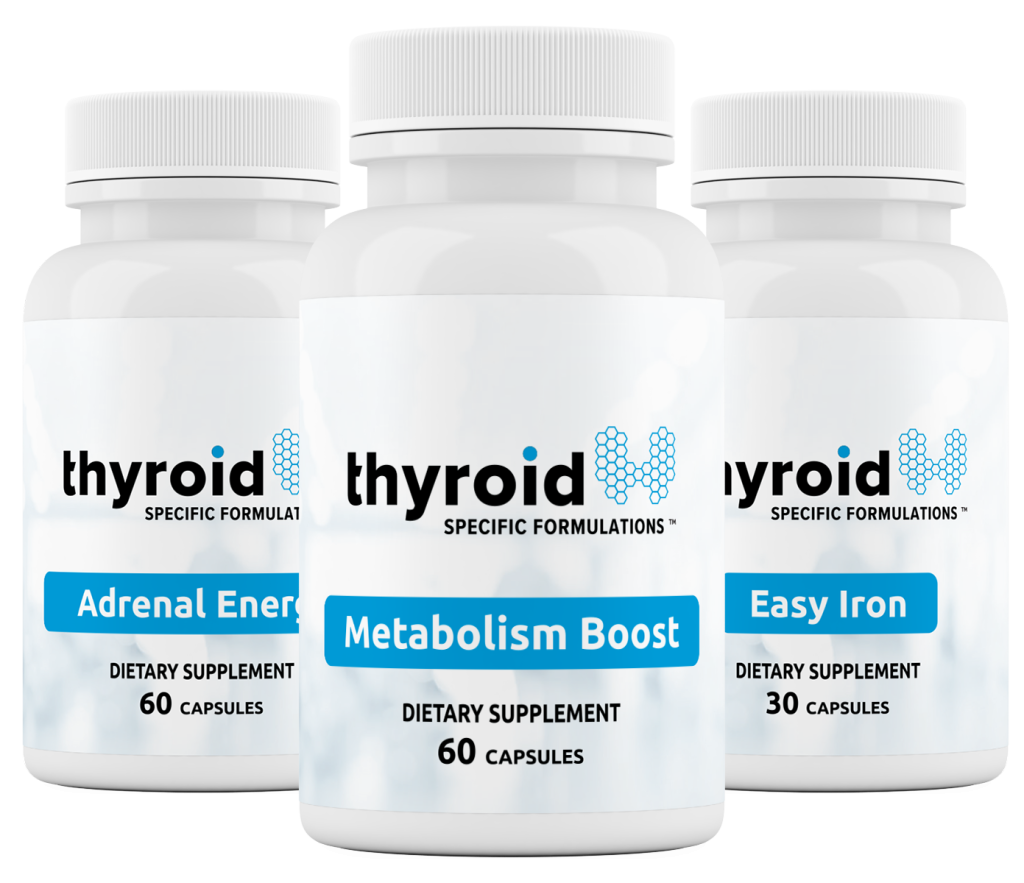 We believe in the right amount of the right ingredients
Not a "one size fits all" solution for thyroid patients. They need formulations made for them, not for the general public.
With your patients in mind, TSF provides precise, targeting nutrients designed to help alleviate symptoms related to Hashimoto's Thyroiditis, Hypothyroidism, Hyperthyroidism and Graves Disease. Because TSF is made from scratch, there are no unnecessary overlapping ingredients among supplements. Thyroid patients can now get exactly what they need with every dose.
Between the mid 1990's and present, the rates of thyroid disease have roughly tripled. There has been an explosion of research on the power of lifestyle and nutrition in the treatment of thyroid disease. Thyroid disease is now a household topic. Consumers know that thyroid disease is common, underdiagnosed, and ineffectively treated.
Doctor formulated solutions
Hi, I'm Dr. Alan Christianson. Here is the story about how Thyroid Specific Formulations came about.
It starts with my story.
I was an unhealthy kid. My birth mom was too young to be a mom and had a lot of things working against her. I was born with mild cerebral palsy. It caused seizures and prevented me from playing sports. I was always clumsy but by adolescence, I was also obese.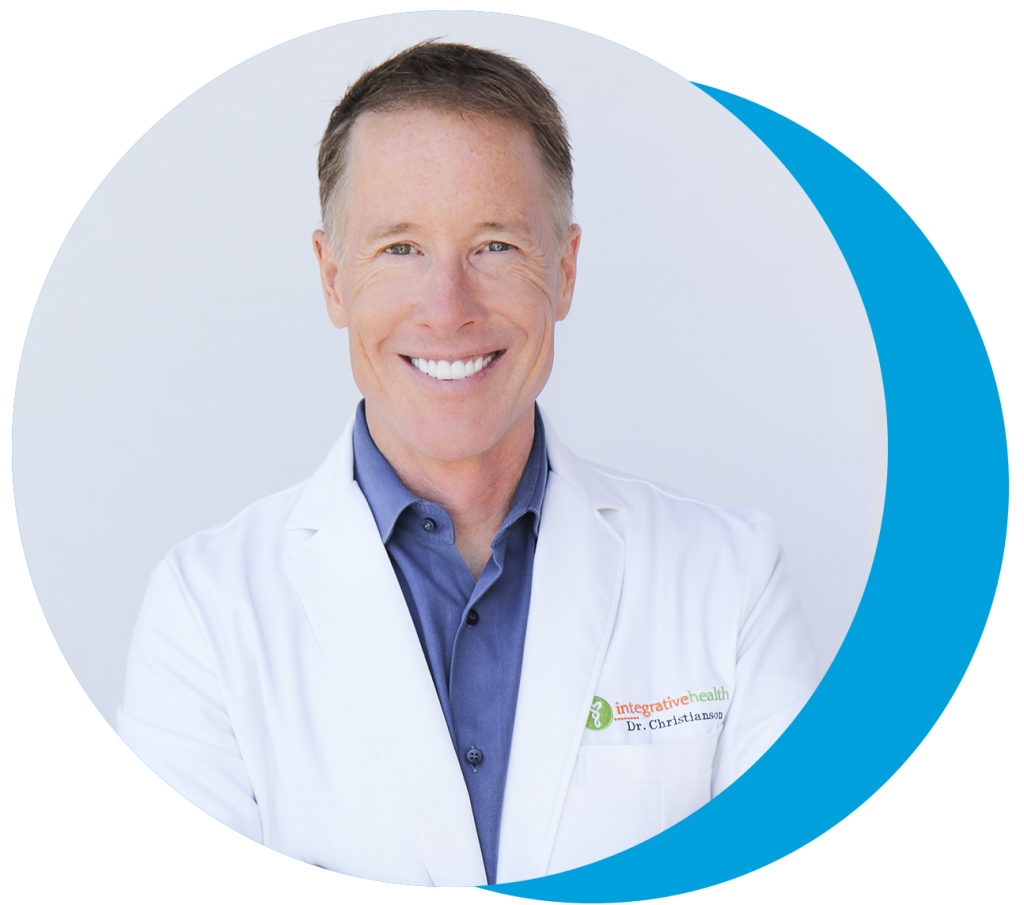 I loved to read, so I started to read health books. They changed my life and inspired me to become a Naturopathic Physician.
In medical school, I connected with the mystery of thyroid disease. Before I was exposed to it, it seemed like most people could get better with a healthy diet and exercise. People with thyroid disease tried these things but still gained weight and did not feel well. It seemed clear that conventional medicine did not have any effective solutions either.
I did not know that these were the early days of an explosion of thyroid disease.
When I started practicing in 1996, thyroid disease was already my main focus. I realized early along that there were pieces of the puzzle scattered in different areas. Some were in the lore of natural medicine. Others were found in conventional practices. Many were in cutting-edge research that had not yet influenced clinical care.
I've done my best to go deep in all of these areas making it a point to neither privilege nor ignore any sources.
For 20 years I had a full-time thyroid-specific practice. I learned a ton from patient care and treasured just about every minute of it.
After writing several books and developing a national audience, I was in a position to rethink everything. I spent most of 2018 and 2019 revisiting all the published research on natural ways to help thyroid disease. It was nearly a full-time job for two years.
My initial focus was on dietary approaches, but as I studied foods, I found many high-quality studies about nutraceuticals. Despite the fact that the data was not hidden, much of it was new to me. I started to write about it, but working with my readers showed me that writing was not enough.
The things I learned did not help people because there was no easy way for them to make use of it. People either had to take countless individual pills, or they had to try to find formulas that fit my recommendations.
Taking individual pills was not practical. It required too many pills and there were countless ways it could go wrong. It was too easy to end up with the wrong form of a nutrient or the wrong amount.
Taking other formulas did not work. Either they had harmful ingredients like iodine, or they were spiked with synthetic thyroid hormones. In fact, one study showed that 90% of 'Thyroid Support' products had variable amounts of thyroid hormones, even if none of their listed ingredients should have contained any.
It was obvious that if I wanted all of this good information to help people, I had to make these formulations from scratch. I also realized that I needed help. I would not be able to reach enough thyroid patients on my own. I needed to be able to work with other practitioners so that we could reach more people.
Thus Thyroid Specific Formulations for practitioners was born.
I made each formula myself. Each is designed for its own purpose and I made them so they are all compatible with one another. Every milligram of every ingredient is there because studies on actual people showed that it helped. Nothing helpful was left out, and nothing was added for fluff.
By doing it precisely, I was able to make these products accessible. They are cost-effective and they don't require massive numbers of pills. I don't like games and gimmicks. I will work to support you. You'll never have to worry about your patients buying these products cheaper from elsewhere. Not even from me.
I believe that it is an honor to help people recover from thyroid disease. If you're reading this, then you are a practitioner with the same mission. Maybe thyroid disease is not your sole focus, but nonetheless, you know that your thyroid patients need special care.
I believe that you can help them live better lives. And in doing so you will be rewarded – financially and emotionally.
I'm happy that we can work together to reach more people and help them more effectively than either of us could on our own. Please know that I'll do whatever I can to help along the way. You're always welcome to reach out to me directly: drc@thyroidspecificformulations.com.
To your health and success,
Dr. Alan Christianson